OPTIMASS 1400
Coriolis mass flowmeter for universal applications and process control
Mass, density and volume flow of gases and liquids; maintains operation even with entrained gas of up to 100%
Also certified for hygienic use
Flange: DN15…100 / 1⁄2…4", max. PN100 / ASME Cl 600; many hygienic fittings
3 x 4…20 mA, HART®7, FF, Profibus-PA/DP, Modbus, PROFINET etc.
OPTIMASS 1400 C – Compact version with flange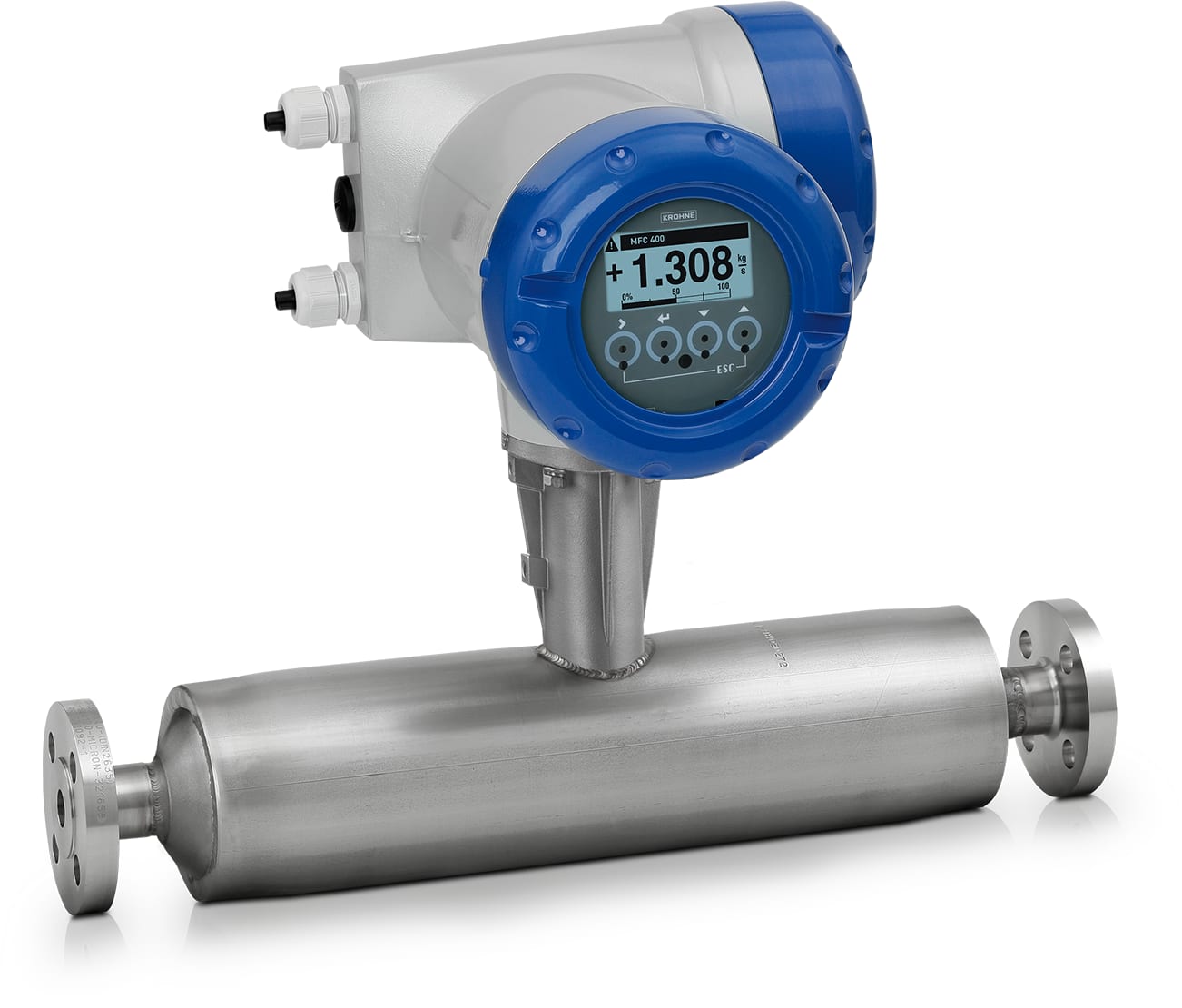 The OPTIMASS 1400 is a cost-effective twin straight tube Coriolis mass flowmeter for a wide range of standard applications with gases and liquids (up to 170,000 kg/h or 6,235 lb/min). The meter features Entrained Gas Management (EGMTM) for liquid applications, providing reliable readings even in the event of gas entrainment of up to 100%. In this way, the Coriolis meter enables continuous and uninterrupted measurement of volume flow and mass, density and temperature – even at difficult process conditions with 2-phase flow.
The OPTIMASS 1400 features an optimised flow splitter for minimum pressure loss and can be drained and cleaned easily. Next to flange process connections it supports a wide range of standard hygienic connections for food and beverage applications. Like with all other KROHNE Coriolis mass flowmeters there are no installation restrictions as the OPTIMASS 1400 is immune to crosstalk/line vibrations and can thus be installed in series or in parallel. It is also approved for use in hazardous areas. The Coriolis mass flowmeter provides enhanced diagnostics (NE 107) and comes with various digital communication options.
Product highlights
Twin straight tube design
Entrained Gas Management (EGMTM): No loss of measurement with gas entrainment up to 100%
Fast and completely digital signal processing
Best-in-class price/performance ratio
High accuracy mass, density and volume flow measurement (±0.15% of MV)
Extensive sensor and process diagnostics (incl. NE 107)
Integrated temperature measurement
Optimised flow splitter for low pressure loss
Optional PED approved secondary pressure containment up to 100 barg / 1450 psig
Optional insulation, heating jacket or purge ports
Immunity to crosstalk: resistant to installation and process effects
On-site verification of flowmeter with OPTICHECK service tool
Typical applications
General
Standard process applications up to 130°C / 266°F
Measurement of liquids, gases and gas entrained liquids
Portable installations on trucks, rail tankers, portable rigs etc.
Applications with very low operating densities (<10 kg/m3)
Food and beverage industry
Measurement of flow, density, specific gravity in brewing processes
Flow measurement of beverages and fruit juices
Dairy products
Fat, oily and greasy products
Dosing of additive food components
Pharmaceutical industry
Batching, dosing, filling
Solvent extraction
Ultrapure water ring-main measurement
Chemical and other process industries
Bulk loading
Batching to reactors
Marine industry
Fuel consumption measurement
Pulp and paper industry
Batching and dosing of additives, bleaches and colourants
Water and wastewater industry
Product variants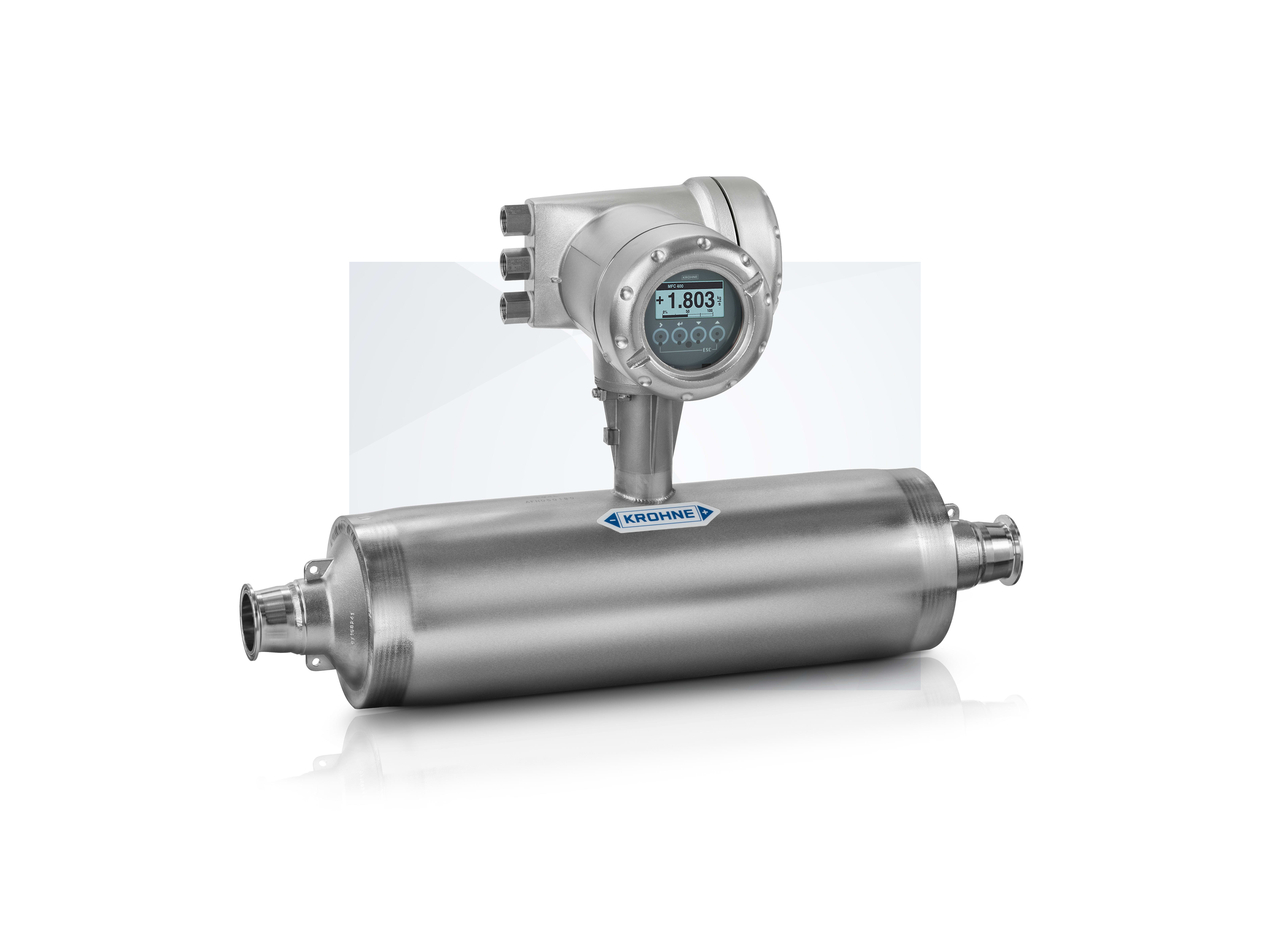 OPTIMASS 1400
Food & Beverage version
Coriolis mass flowmeter for universal applications in the food and beverage industry
Measurement of mass and volume flow, density and concentration (e.g. Brix, Baume, Plato, alcohol etc.)
With Entrained Gas Management (EGM™) for applications with aerated products (e.g raw milk, yoghurt, ice cream)
Drainable and easy to clean; small footprint
FDA, EC1935/2004 and GB 4806 conform; 3A, EHEDG certified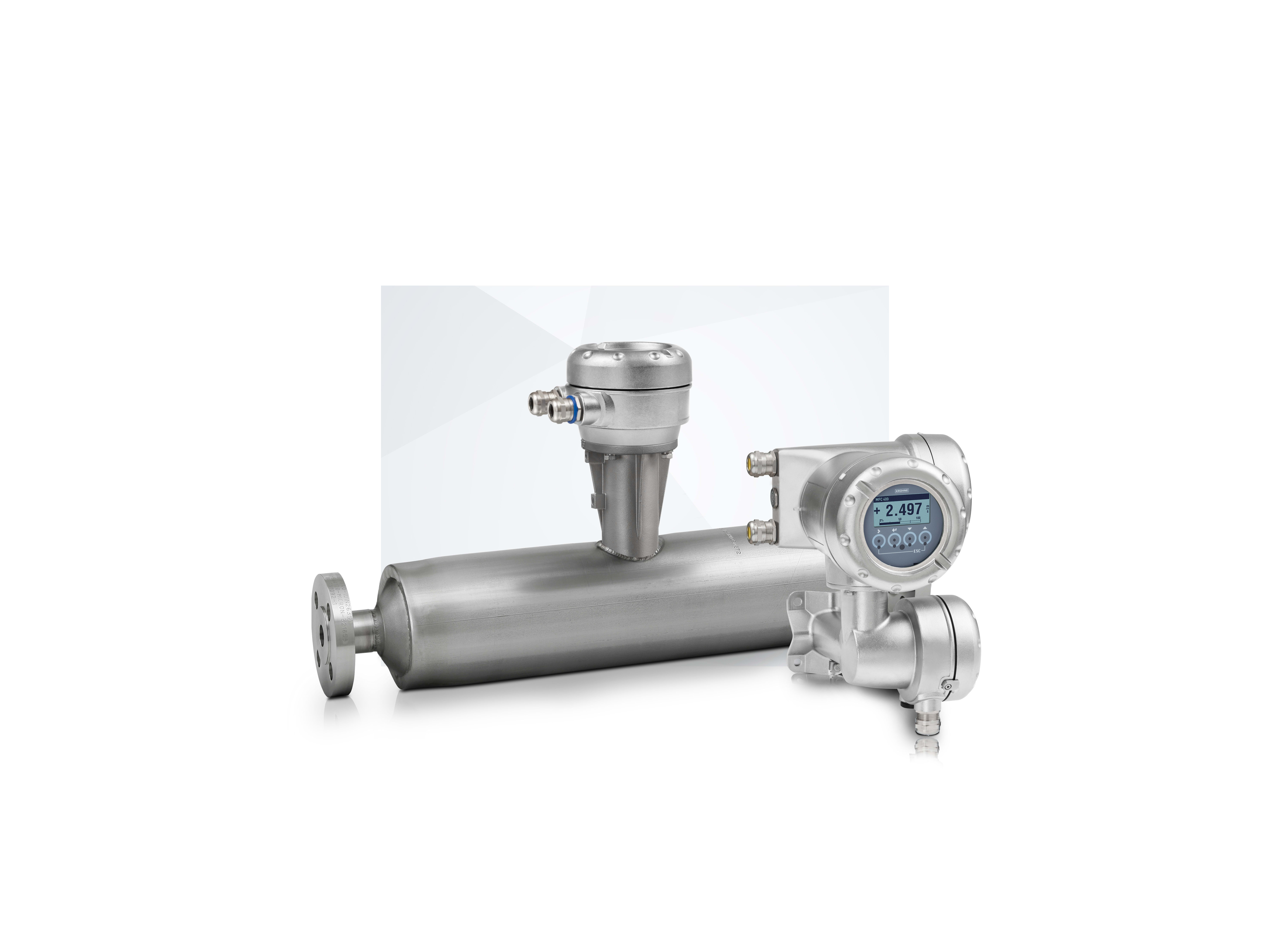 OPTIMASS 1400
Marine version
Coriolis mass flowmeter for general ship fuel applications in the marine industry
Measurement of mass and volume flow, density and temperature for fuel consumption monitoring of MGO, MDO and other liquids
Rugged stainless steel version for the harshest conditions on ships
Optimised for the EcoMATE™ Fuel consumption and EcoMATE™ MRV & IMO DCS Emission monitoring solutions for ships
Marine approvals: DNV GL, CCS, LR, ABS, RINA, KR
Download Center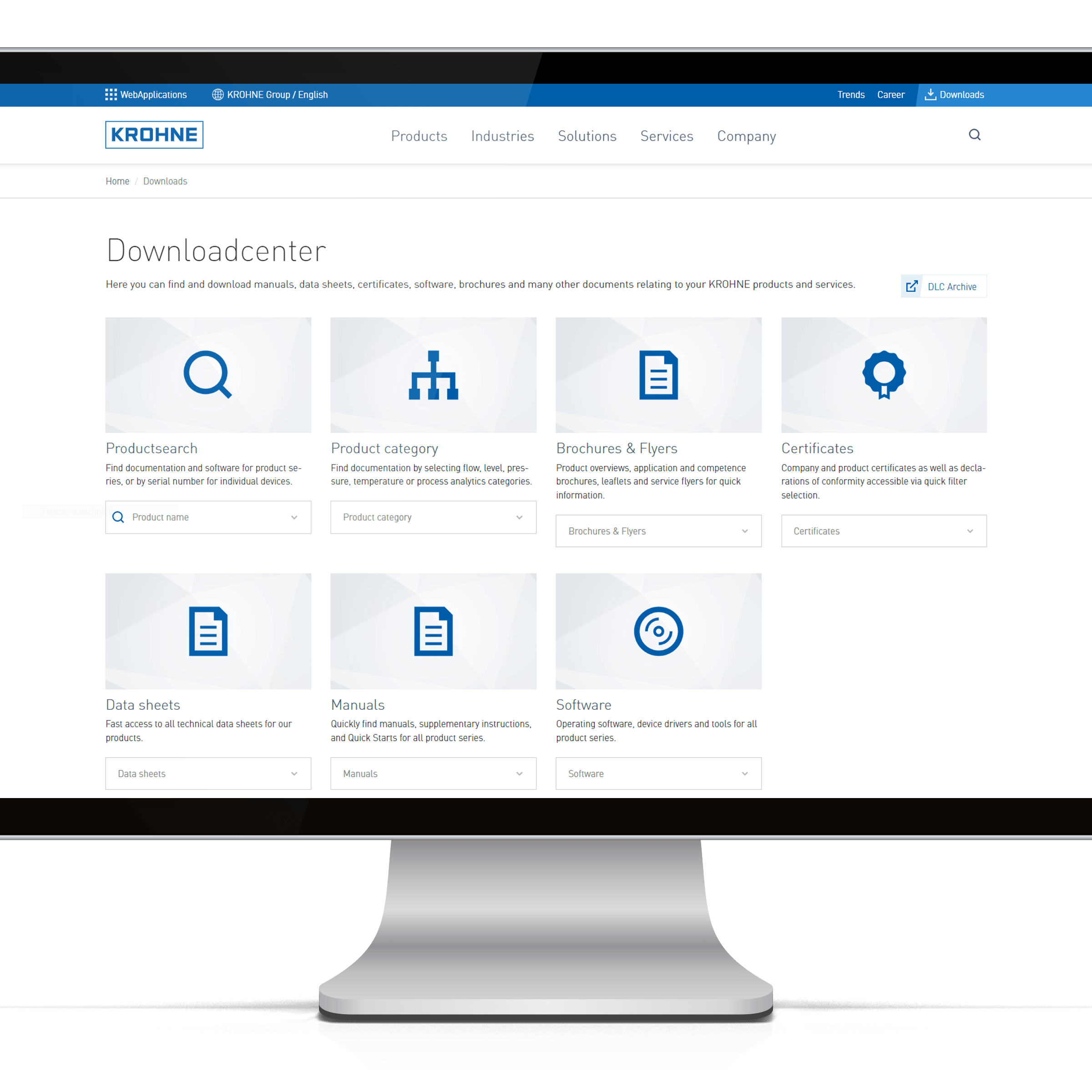 OPTIMASS 1000
Download Center
Technical datasheets and handbooks
Flyers and brochures
Certificates and approvals
Software and driver
KROHNE Academy Online
Related products
MFC 400
Coriolis mass flow converter for combination with OPTIMASS Coriolis mass flow sensors
Compact and remote field housing
With extensive diagnostics (NE107) and Entrained Gas Management (EGM™) for advanced requirements
4-wire, 3 x 4…20 mA, HART®7, Modbus, FF, Profibus-PA/DP, PROFINET, etc.
View product details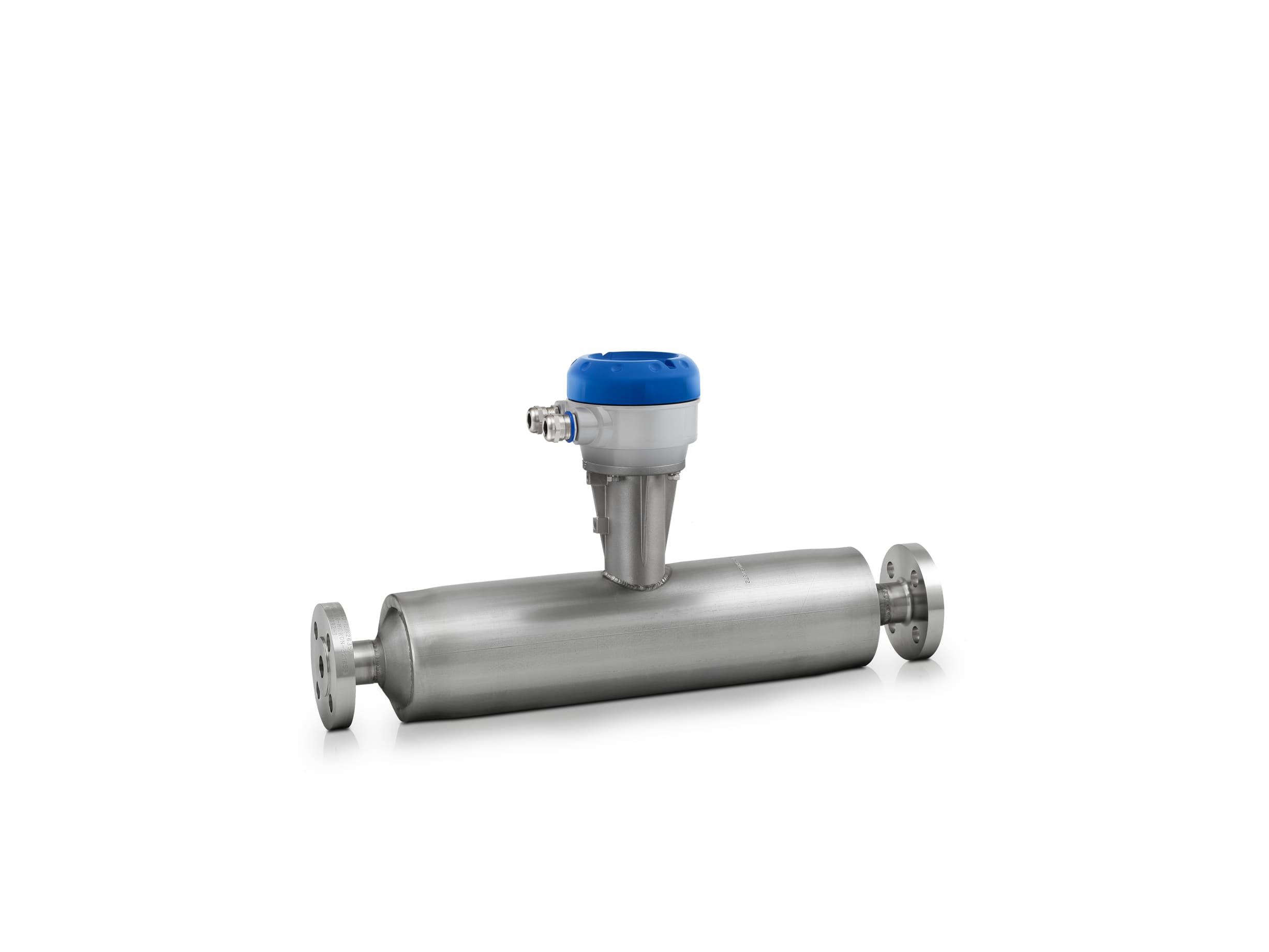 OPTIMASS 1000
Coriolis mass flow sensor for combination with MFC 010 and MFC 400 signal converters
Twin straight tube design
Connection sizes: DN15…100 / 1⁄2…4"
Tube material: Duplex stainless steel
View product details