OPTITEMP TCA-T30
Thermocouple (TC) temperature assembly for higher flow velocities and pressures
Weld-in connection
DIN-style based on form 4, barstock thermowell with tapered tip
-40…+600°C / +1100°F
OPTITEMP TCA-T30 – Standard version
The OPTITEMP TCA-T30 is a weld-in thermocouple (TC) assembly with a tapered barstock thermowell (based on form 4). The temperature assembly for advanced requirements is suitable for applications in pipes, tanks or reactors where flange or thread connections are no longer sufficient (e.g. in steam distribution systems). Its barstock thermowell also features a much higher mechanical stress resistance than welded multipart thermowells, making it particularly useful in applications with higher flow velocities and pressures. The TC is designed for temperature measurement of solids, liquids, gases and steam up to +600°C / +1100°F.
The OPTITEMP TCA-T30 features a modular design with a threaded standard neck tube that can be exchanged easily, even under operating conditions. This makes the temperature assembly very flexible. If it has been damaged from the outside, servicing can be carried out without process shut down. The thermocouple assembly can be combined with most thermowells. It is available with ATEX and IECEx approvals.
Product highlights
Temperature measurement of solids, liquids, gases and steam
Modular design: threaded standard neck tube for easy exchange under operating conditions
Thermowell material: 1.4404 / 316L, 1.4571 / 316Ti, 1.7335 / 13CrMo44, 1.0460 / C22.8
Standard or customised lengths
Different connection heads available (IP54…IP68)
With optional temperature transmitter
Available as intrinsically safe (Ex i) and flameproof (Ex d): ATEX, IECEx
Typical applications
Applications with advanced requirements
Temperature measurement of media requiring high mechanical stress resistance
Also suitable for temperature measurement in cooling lines, requiring tightness and safety of the process connection
Suitable for applications where assemblies complying with DIN standards are required
Primarily used in power generation and for temperature measurement in auxiliary and supply circuits in various industries such as:

Chemical and petrochemical
Oil and gas
Machinery and apparatus / OEM
Iron and steel
Pulp and paper
Technical data
| | |
| --- | --- |
| Measurement principles | Thermocouple (TC) |
| Measured media | Gases, Liquids, Solids, Steam |
| Measuring point | Pipe |
| Temperature sensor connection type option | Ceramic terminal block, Flying wires, Temperature transmitter |
| Measuring insert replaceable | Yes |
| Sensor mounting | Weld-in |
| Thermowell diameters | Ø24 mm / 0.94" |
| Assembly with thermowell | Yes |
| Measuring insert type | Replaceable spring loaded mineral isolated measuring insert OPTITEMP TC 100 |
| Thermowell tip design | Tapered |
| Thermowell type | Barstock |
| Thermowell form (according to DIN 43772) | Form 4 |
| Wetted parts | Non-alloy carbon steel (1.0460/AISI 1022M), Austenitic stainless steel (1.4404/316L), Austenitic stainless steel (1.4571/316Ti), Alloy carbon steel (1.7335/AISI A182) |
Approvals/Standards
| | |
| --- | --- |
| Certificates/Approvals Ex | ATEX, IECEx |
Process connections
Weld-in connections
Diameter: 24 mm / 0.95"
Fitting: 48x50 mm / 1.89x1.97"
Download Center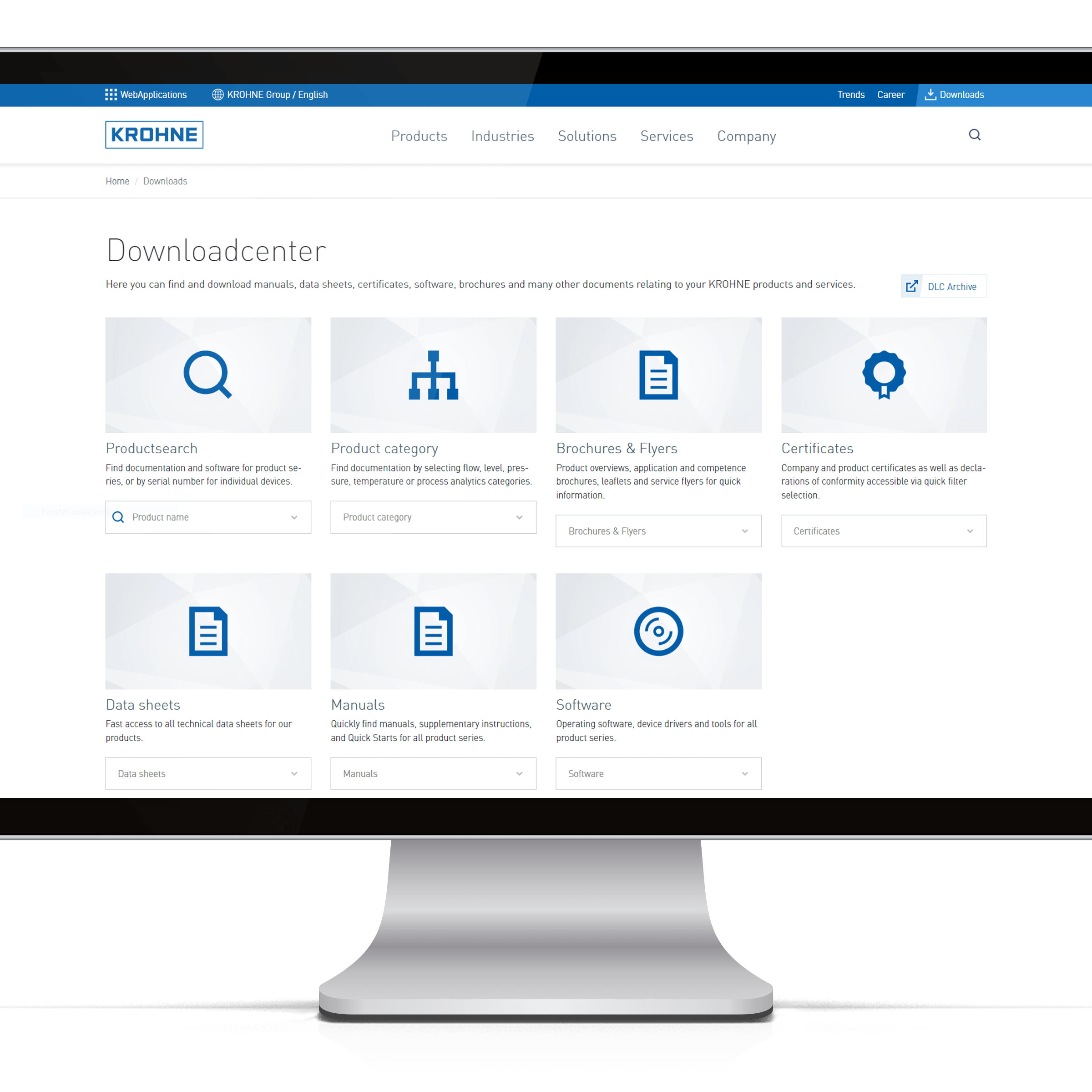 OPTITEMP
Download Center
Technical datasheets and handbooks
Flyers and brochures
Certificates and approvals
Software and driver